Study Abroad For Nursing Students
"CELA does a great job of helping you integrate into a new culture and gain an experience unlike any other!"
"I went outside my comfort zone and I am so happy to have come to Belize. So beautiful and such amazing people!"
Develop a global healthcare perspective while experiencing the customs, history, and traditions of Belize
The two-week Global Health Care study abroad program introduces nursing students to key issues in the field of global health. It will explore the intersections of economics, health, medicine, and social development in the Tropics, with Belize as the focus. The course will help nursing students acquire a basic understanding of the bi-directional relationship between health and development processes and will situate health in its broader, social, economic, and political context.
Instruction will focus on field-based, hands-on learning. Students will explore global health through lectures, cultural activities, and observational clinical experiences. Field visits may include places like local hospitals, community-based clinics, and national health organizations. Students will participate in lectures and discussions with Belizean experts, community leaders, and healthcare professionals.
The course aims to provide nursing students with knowledge and insight into epidemiology, diagnosis, therapy, and prevention of tropical diseases. Subjects will include:
Health indicators
Infectious and non-communicable diseases
Poverty, education, and health
Reproductive health
Child and adolescent health
Global health ethics
The aging  population
Public health and health systems
Human rights-based approach to health
Community-based health approaches
Philanthropy and humanitarian assistance
The Global Health Care study abroad program is a two-week open-enrollment program for nursing students. Admissions are done on a rolling basis. An additional two-week community health nursing clinical internship is also available.
All programs are supervised by licensed U.S. nursing faculty and supported by C.E.L.A. staff in Belize and the United States.
Students in the Global Health Care Program can earn up to 3 college credits for their participation in the program from C.E.L.A's school of record, Iowa Wesleyan. (Additional fee applies.)
In addition to their coursework, there will also be time for students to explore the history, culture, and beauty of Belize, both with C.E.L.A.-organized excursions and on their own.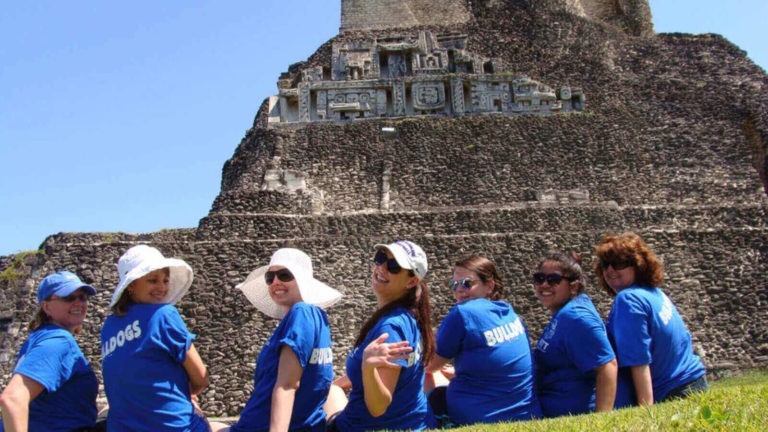 PROGRAM DATES AND TUITION
Dates and tuition rates will be released soon.
For more than a decade, the Center for Engaged Learning Abroad (C.E.L.A.) has provided academically challenging and transformative pre-health study abroad experiences. After years of organizing faculty-led trips for nursing students, we are excited to offer an open enrollment Global Health Care Program and a Community Health Nursing Clinical Internship in the Summer of 2023.
C.E.L.A. prides itself on its excellent relationships with the local community. In addition to its relationships with local experts and community health workers, C.E.L.A. has a memorandum of understanding with the Belizean Ministry of Health, which is the largest provider of public health services in Belize and is responsible for the oversight of the entire Belizean health sector. Academic credit for C.E.L.A. 's programs is available through C.E.L.A.'s U.S. school of record, Iowa Wesleyan.
C.E.L.A. is an American-owned organization with a Belizean staff located in Belize as well as support staff in the United States. All programs are taught by U.S. licensed nursing faculty.
EXPLORE OUR OTHER PROGRAMS IN BELIZE
Why not join us for a whole month in the tropics?
SCHOLARSHIP AND FUNDING IDEAS
Want to study abroad but not sure if you can afford it? You are not alone! Whilst studying abroad gives you an appreciation for the world outside of your home country, grows your character and confidence, gives you great opportunities, may still worry about paying off student debt in the future. Thankfully there are a couple of options you can pursue that may make that trip of a lifetime a little bit more affordable.

Many of our alumni have been successful raising money from friends, family, and community through crowdfunding. Tell your story, share your passion, and people may want to be a part of your adventure and growth!