"CELA does a great job of helping you integrate into a new culture and gain an experience unlike any other!"
"I went outside my comfort zone and I am so happy to have come to Belize. So beautiful and such amazing people!"
Learn about community-based nursing while exploring the Belizean health care system
During this two-week internship, students will develop an understanding of the health system and challenges of Belize while developing an appreciation of what it means to be a health worker in a different social and cultural context.
Before students start their clinical rotation, Belizean experts will provide an overview of the history, culture, and society of Belize and its health system. Students will meet with community health workers and gain insight into the health issues in Belize. 
Clinical opportunities may include hospital sites, community clinics, home visits, and school programs. Nursing students will be clinically supervised by U.S. nursing faculty.
The Community Health Clinical Internship is a two-week clinical experience in community health nursing. Those wishing to complement their nursing internship can add our two-week Global Health Care program to their stay in Belize.
All programs are supervised by licensed U.S. nursing faculty and supported by C.E.L.A. staff in Belize and the United States. 
C.E.L.A. 's university partner does not provide credit for the community health nursing clinical internship, but nursing students should check to see if their home institutions will accept the clinical hours. C.E.L.A. will work with students to provide any required documentation.
In addition to their coursework, there will also be time for students to explore the history, culture, and beauty of Belize, both with C.E.L.A.-organized excursions and on their own.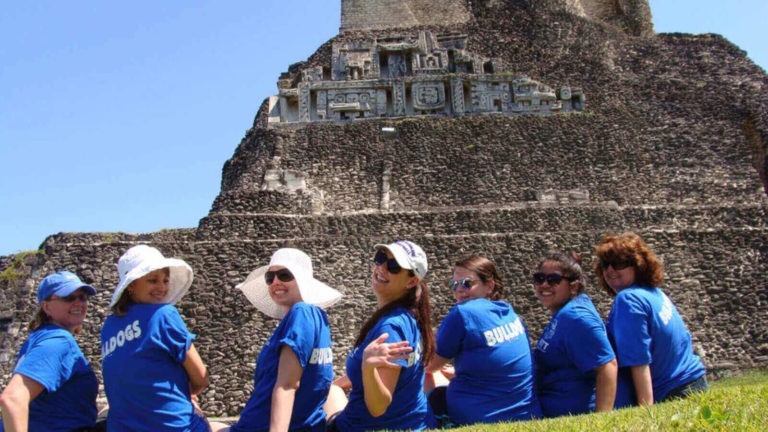 C.E.L.A. will support students in managing their safety by providing them with up-to-date health and safety information and guidance. Strict safety protocols in clinical settings will be followed. 
C.E.L.A. follows CDC COVID-19 protocols. All participants must be fully vaccinated for COVID-19 (which may include boosters if eligible). All participants must adhere to C.E.L.A.'s COVID policies, which will be released closer to the program time and based on the most up-to-date CDC guidance.
PROGRAM DATES AND TUITION
Dates and tuition rates will be released soon.
For more than a decade, the Center for Engaged Learning Abroad (C.E.L.A.) has provided academically challenging and transformative pre-health study abroad experiences. After years of organizing faculty-led trips for nursing students, we are excited to offer an open enrollment Global Health Care Program and a Community Health Nursing Clinical Internship in the Summer of 2023.
C.E.L.A. prides itself on its excellent relationships with the local community. In addition to its relationships with local experts and community health workers, C.E.L.A. has a memorandum of understanding with the Belizean Ministry of Health, which is the largest provider of public health services in Belize and is responsible for the oversight of the entire Belizean health sector. Academic credit for C.E.L.A. 's programs is available through C.E.L.A.'s U.S. school of record, Iowa Wesleyan.
C.E.L.A. is an American-owned organization with a Belizean staff located in Belize as well as support staff in the United States. All programs are taught by U.S. licensed nursing faculty.
OTHER EXPERIENCES IN BELIZE
Why not join us for a whole month in the tropics?
SCHOLARSHIP AND FUNDING IDEAS
Want to study abroad but not sure if you can afford it? You are not alone! Whilst studying abroad gives you an appreciation for the world outside of your home country, grows your character and confidence, gives you great opportunities, may still worry about paying off student debt in the future. Thankfully there are a couple of options you can pursue that may make that trip of a lifetime a little bit more affordable.

Many of our alumni have been successful raising money from friends, family, and community through crowdfunding. Tell your story, share your passion, and people may want to be a part of your adventure and growth!