ONE HEALTH: PUBLIC HEALTH IN THE TROPICS
ONE HEALTH: PUBLIC HEALTH IN THE TROPICS
Gain a One Health perspective in this four-week program in tropical Belize.
In this four-week program in tropical Belize, you will be introduced to the field of One Health. One Health brings those who work on human, animal, and environmental health together to study shared health threats. This course is a great fit for students interested in public health, global health, veterinary medicine, human medicine, or conservation biology.
For the first two weeks, you will learn about large animal medicine and livestock systems, gaining insight into the interconnectedness of human, animal, and environmental health. During the second two weeks, you will be introduced to key issues in the field of global health through a combination of lecture and field-based instruction.

During your four weeks, there will also be plenty of time to have some travel fun and get to know Belize, a multicultural, biodiverse Central American country that borders the Caribbean Sea. There will be organized excursions and free time, where you may choose to explore the town market, hit the beach, or just relax with fellow program participants.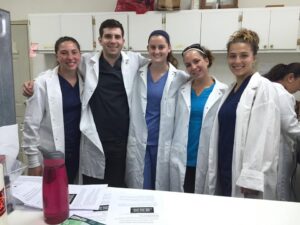 What is One Health exactly?
The field of One Health employs the expertise of veterinarians, physicians, nurses, scientists, ecologists, and policymakers together to respond to shared threats to human, animal, and environmental health.
In the field of One Health, teams of multidisciplinary practitioners work to:
Prevent outbreaks of zoonotic disease in animals and people.

Improve food safety and security.

Reduce antimicrobial-resistant infections and improve human and animal health.

Protect global health security.

Protect biodiversity and conservation.
From One Health Basics, Centers for Disease Control
Large Animal Veterinary Practice in the Tropics (weeks 1 and 2):
Featured topics explored in the field:
Animal diseases

Selection
Nutrition
Reproduction
Livestock management
Animal anatomy and physiology
Animal agriculture economy
Animal research
Highlights:
Learn hands-on veterinary examination techniques
Analyze specimens in a laboratory
Participate in a free small animal clinic
Visit working ranches and farms
Option to participate in a beach trip
Free time to explore Belize
Global Perspectives in Health (weeks 3 and 4):
Featured topics explored in the field:
Social determinants of health

Vectorborne and zoonotic diseases

Nutrition and global health

Waterborne and foodborne illness

Environmental health

Communicable disease

Control of disease

Public health policy

Non-communicable diseases and injuries (global impact)
Highlights:
Overview of the Belizean health system and the Belizean Ministry of Health

Field visits with community health workers

Visit to the Belize Agricultural Health Authority lab

Meetings with national and international healthcare organizations

Lectures by experts in indigenous health

Visit to a medicinal garden with a local healer

Tour of San Ignacio and its town market

A guided tour of the Xunantunich Maya site

Free time to independently explore Belize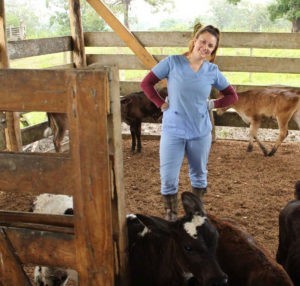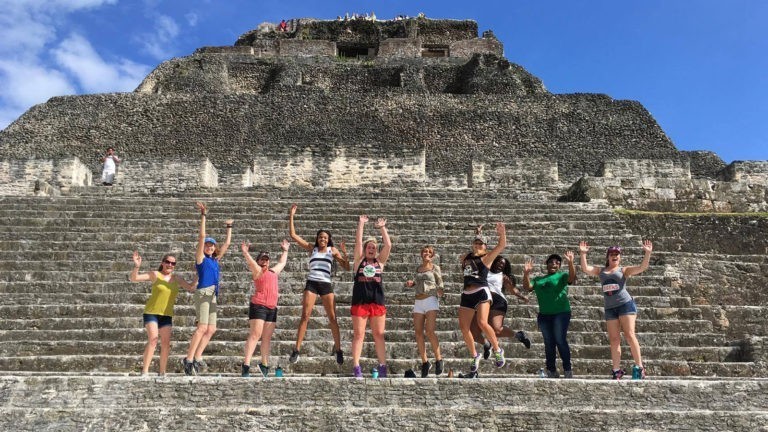 One Health in the Tropics is a program for anyone interested in One Health. It is open to students in all disciplines, including those majoring in public health, global health, veterinary medicine, human medicine, and conservation biology.
You will spend the first two weeks of the One Health program exploring large animal veterinary practice in the tropics. The goal of this portion of the program is to expose you to the practice of farm animal medicine and livestock production systems. You will gain an understanding of the role of livestock systems in human, animal, and environmental health.
During the second two weeks, you will learn about global health through the lens of the Belizean healthcare system. You will examine policy issues, conditions and determinants of public health, and health policy in international health. You will be introduced to tropical diseases and review the strategies used to respond to these diseases in resource-limited settings. Copies of the syllabi can be found here.
You will be taught by CELA faculty in conjunction with Belizean professionals and supported by CELA staff in Belize and the United States. You will stay in a guest house in shared rooms with other CELA students of the same gender. WiFi is available. Transportation to program sites and breakfast are included in the program tuition.

You will have plenty of opportunities to get to know the people and culture of Belize, an English-speaking Central American nation that borders the Caribbean Sea. Referred to as "the Jewel" by those who visit it, culturally diverse Belize is know for its beautiful beaches, lush rainforests, and ancient ruins.
You do not need a visa to travel to Belize and, in most cases, can use U.S. dollars. English is the country's official language, so language is not a barrier.
Exact program itinerary is subject to change.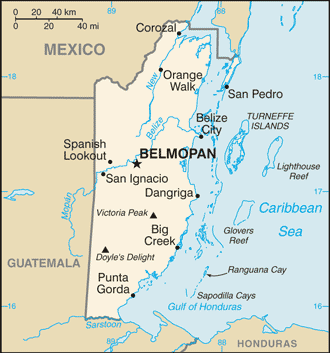 Belize voted as a top 10 country to travel!
Each year, the travel experts at Lonely Planet name the best destinations for travel. In naming Belize as one of its top ten places to travel to in 2022, Lonely Planet writes, "Belize is where chilled out vibes and adventure combine…With one foot in the Central American jungles and the other in the Caribbean Sea, pint-sized Belize is packed with islands, adventure and culture."

Lonely Planet Best in Travel 2022: https://www.lonelyplanet.com/belize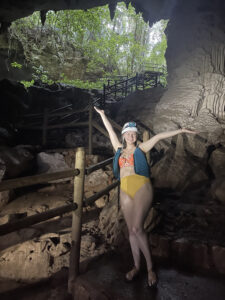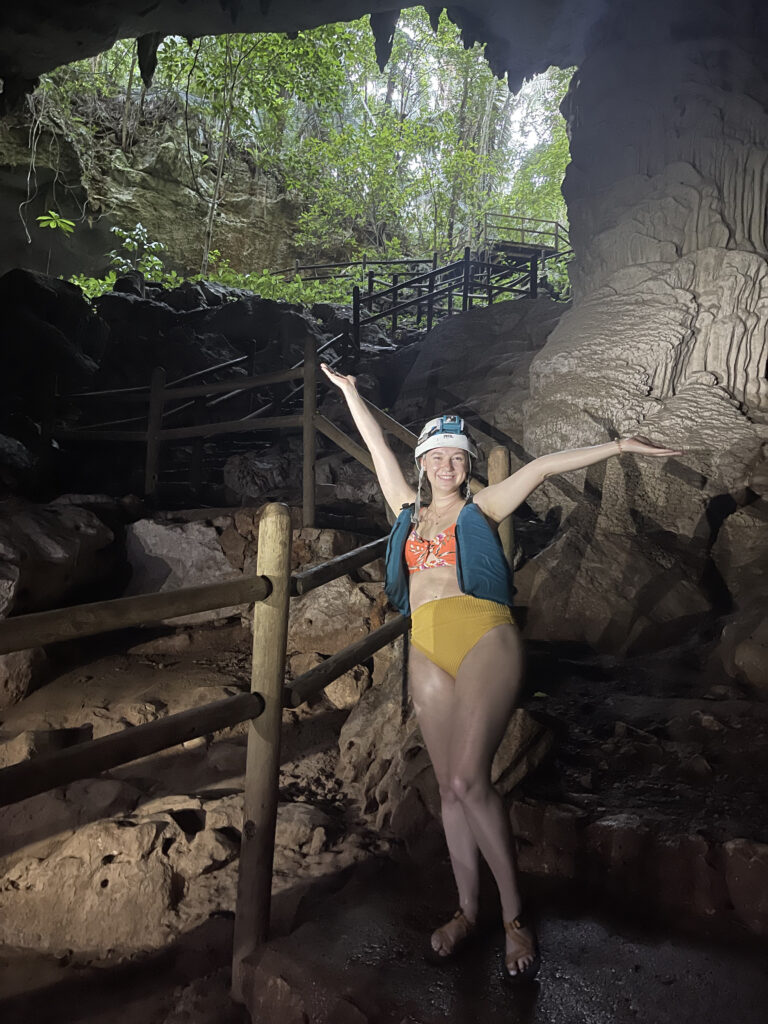 Tuition is $5,900, not including airfare, medical insurance (required), and some lunches and dinners. All program activities are included in your tuition. You may be able to use federal financial aid to cover your tuition.
The first $500 of your tuition (your program deposit) holds your space in the course. The deposit is non-refundable. All prices are in U.S. dollars.
Interest-free payment plans are available.
If you are a Pell Grant recipient, we encourage you to apply for the Gilman Scholarship, which can cover your full tuition.  The application deadline for the Gilman Scholarship for Summer 2023 programs is March 9, 2023.
Included in program tuition:
Airport transfers in Belize
Orientation and welcome dinner
Lodging
Breakfast each day
All lectures, guest speakers, and learning activities

All in-country transportation

All fees for included tourist activities
Final program dinner
Program tee shirt
24/7 staff support
Not included in program tuition:
$30 application fee
Airfare
Medical insurance (required)
Cost of course credit, if desired (not required)
Personal budget for meals (lunch and dinner), laundry, souvenirs, etc.
Free day and evening-time activities
For over a decade, the Center for Engaged Learning Abroad (CELA) has provided academically challenging and transformative study abroad and internship experiences. With a full Belizean staff in our Belize office, you have the benefit of local expertise on every CELA program, with a U.S. contact for ease of communication pre-travel.
CELA is a leader in One Health education. This program will provide students the opportunity to gain a One Health perspective while giving them the opportunity to explore Belize, meet new people, and have some fun!

COMMUNITY
CELA prides itself on its valued partnerships with the local community. CELA has a close working relationship with the Belizean Ministry of Agriculture and a memorandum of understanding with the Belizean Ministry of Health, which is the largest provider of public health services in Belize.
CELA is committed to social responsibility and ensuring that our business activities benefit the culture and biodiversity of Belize. We actively pursue and value cooperative relationships with organizations across the country in pursuit of this goal.

This is the heading
CELA is committed to student health and safety. We support students in managing their safety by providing them with up-to-date health and safety information and guidance. Our staff in Belize seeks to be available 24/7 should students need emergency assistance. CELA follows strict safety protocols in clinical settings based on CDC guidelines, local healthcare facility directives, and other pertinent sources.
All participants must be fully vaccinated for COVID-19 (including boosters, if eligible) and must adhere to CELA's COVID policies, which will be released closer to the program time and based on the most up-to-date CDC guidance.
CELA encourages students to enroll in the U.S. Department of State's Smart Traveler Enrollment Program (STEP) to learn more about the best practices for safe travel.

This is the heading
CELA is an American-owned organization with Belizean and American staff in Belize and support staff in the United States. CELA staff is always available to answer any questions.

This is the heading
CELA is a recognized center of excellence for study abroad, engaged scholarship, and experiential learning. Academic credit for CELA 's One Health program is available
EXPLORE OUR OTHER PROGRAMS
SCHOLARSHIP AND FUNDING IDEAS
Want to study abroad but not sure if you can afford it? You are not alone! While studying abroad gives you an appreciation for the world outside of your home country, grows your character and confidence, and gives you great opportunities, many still worry about paying off student debt in the future. Thankfully, you can pursue a couple of options that may make that trip of a lifetime a little bit more affordable.

Many of our alumni have been successful raising money from friends, family, and community through crowdfunding. Tell your story, share your passion, and people may want to be a part of your adventure and growth!