WINTER, SPRING, SUMMER, OR FALL
Are you looking for the experience of a lifetime? Work, live, and learn in English-speaking, tropical Belize!
International internships are a great way to gain work skills and cultural competency, an essential skill in today's workforce.
CELA works with nearly 50 host organizations, agencies, and clinics to place you in a rewarding internship in your field of study. Internships can be customized to fit your schedule and interest.
J-term internships

Winter break internships

Winter term internships

Spring break internships

Summer internships
Your internship in Belize will provide you with valuable experience working in a different culture and unique knowledge and experience in your field of interest.
POSSIBLE INTERNSHIP AREAS
Agriculture and sustainability
Animal science, vet tech, and pre-veterinary
Anthropology and archaeology
Biodiversity and conservation
Business (all areas)
Communications, media, and marketing
Education and early childhood studies
Engineering/IT
Environmental studies and sustainability
Food safety
Global and international studies
Health and healthcare (traditional and modern)
Indigenous studies
Public policy and government
Social science
Tourism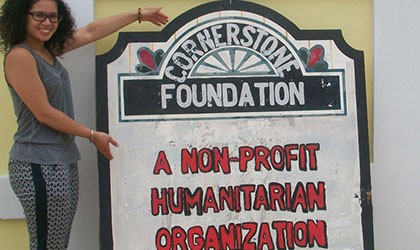 Don't see what you want? Contact us! We have opportunities in almost any field.
Below we have highlighted some of our internship opportunities. The type of work that interns perform depends on the need of the host organization at the time of the internship placement.
ANIMAL SCIENCE/PRE-VETERINARY INTERNSHIPS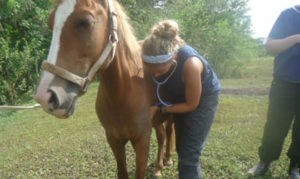 Including internships that focus on:
ANIMAL SCIENCE
WILDLIFE OR DOMESTIC ANIMALS
PRE-VET, BIOLOGY, OR CONSERVATION
Wildlife internship placements are at rescue or rehabilitation centers, where you will assist in caring for captive animals, either injured or confiscated from the pet trade. As an intern, you will participate in the process of preparing for release into the wild. Other animals are non-releasable and are used in educational programs. You will assist in the training and delivery of these educational programs.
Students focused on veterinary experience can be placed in a small animal clinic alongside a Belizean vet staff. As opportunities arise, interns may be involved with travel around Belize for educational outreach or animal rescues. If you have a strong work ethic and are self-motivating, you will do well in a placement like this. Being flexible and up for the unexpected is a desired trait. Animal-focused internships often have irregular hours and unscheduled events but powerful service opportunities.
Possible placements include: Small animal clinic, zoo, wildlife rehabilitation center, animal sanctuary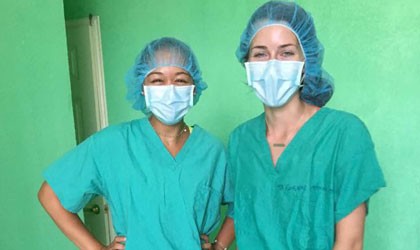 Including internships that focus on:
NURSING
PRE-NURSING
GLOBAL/PUBLIC HEALTH
Health internships include placements in hospitals, clinics, and community health education programs. Nursing interns work alongside Belizean professionals with local patients and the general public. CELA has a partnership with the Belizean Ministry of Health that facilitates the placement of interns in its facilities across Belize.
Clinical settings give you experience in providing care and services. You will work alongside Belizean staff and professionals who have made their careers in the health field. Current health issues in Belize include high rates of diabetes, cardiovascular diseases, cancers, and chronic respiratory diseases. In the public health sector, interns will focus on outreach and education to support preventative health care and public awareness regarding nutrition, common diseases, and overall good health practices. This may involve traveling to more remote locations to provide information sessions.
Possible placements include: Public hospitals, private hospitals, local health clinics, home health agencies, schools, government agencies, NGOs
BUSINESS/MARKETING INTERNSHIPS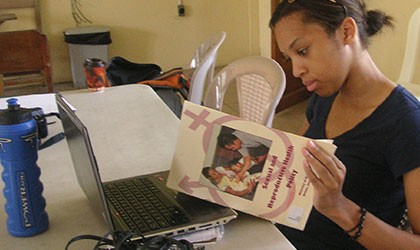 Including internships that focus on:
MARKETING
PUBLIC RELATIONS
SMALL BUSINESS
ACCOUNTING
Experiencing a business setting in a new culture is an excellent way to expand your skillset, and better prepare you for future endeavors.  CELA partners with local agencies and companies to place interns within their everyday operations. Many small businesses in Belize welcome accounting, marketing, communications, and business administration majors to help identify best practices and apply those to their businesses.
Daily responsibilities may include client relations, accounts management, database management, attending meetings, and more. If you have good interpersonal skills and are a creative problem solver, you will do well in a placement like this.
Possible placements include: Chamber of commerce, tourism association, publishing company, for-profit and non-profit businesses, NGOs, government agencies
EDUCATION/SOCIAL WORK INTERNSHIPS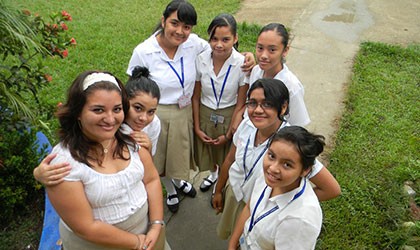 Including internships that focus on:
K-12 EDUCATION
COMMUNITY FOCUS
NON PROFITS
Opportunities exist for interns in the early childhood area as well as primary and secondary education in daycare centers or schools across Belize. The school year in Belize runs from early September to the end of June, with a spring break around Easter and a winter break around Christmas.
There are many social programs in Belize that work with different demographics; some examples include coaching programs, literacy, youth development, crisis counseling, domestic violence, and awareness of public health concerns.
Possible placements include: Public and private schools, government agencies, private educational organizations and foundations
INDIGENOUS STUDIES INTERNSHIPS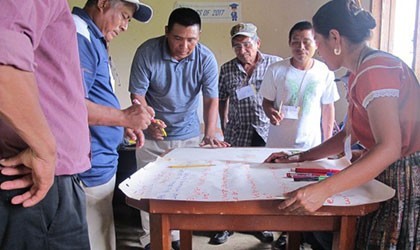 Including internships that focus on:
INDIGENOUS RIGHTS
NONPROFIT OUTREACH AND ADVOCACY
Indigenous studies interns will be placed with local organizations to promote the long-term well-being and promotion of the indigenous Maya people in Belize. These organizations work with elected group leaders to advocate for indigenous rights.
Interns will work with these organizations to provide mobilization, outreach, advocacy, fundraising, and legal support on customary land rights. They will learn about the history and current Maya society.
Possible placements include: Local indigenous organizations, nonprofit agencies
SOCIAL SCIENCE INTERNSHIPS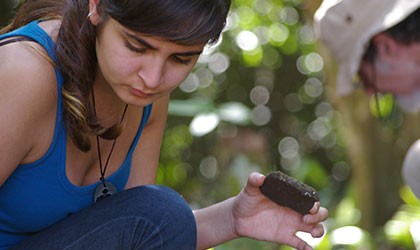 Including internships that focus on:
ARCHAEOLOGY
ANTHROPOLOGY
SOCIAL SCIENCE RESEARCH
We have internship placements with government and private agencies that provide hands-on experience for those interested in social science.
Depending on their area of interest, interns might perform cultural and anthropological research or work on programs that focus on culture and well-being.
Possible placements include: Government agencies, educational institutions, research organizations
BELIZE INTERNSHIP DETAILS
English-speaking Belize is a small, Caribbean country that's just a 2-hour flight from Miami. With Caribbean beaches, Maya sites, and tropical rainforests, Belize is an amazing country to explore while you build your professional and academic resume and gain international experience.
In addition to CELA's application, you will need to submit a resume and cover letter expressing interest in a specific field. Internships are generally from 2 to 9 weeks in length.  We will work with you to find a suitable placement that fits your interests and schedule.
Once your internship placement and dates have been finalized, you will book your flight to Belize.
When you arrive in Belize, you will be picked up by CELA staff and receive a two-day orientation to ensure you are prepared for your experience. You will learn about Belizean culture, prepare for your internship assignment, and get a chance to ask questions. Then you will be off to your placement, where you will settle in and begin work. Should you ever need anything, CELA has an office in Belize that provides 24/7 support.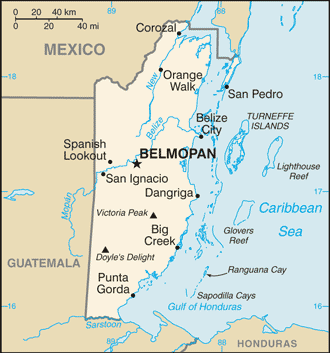 Your accommodations are included in your program fee. We will seek to place you in accommodations close enough for you to safely walk or take a short bus ride to your place of employment.

You have two options for accommodations:
Homestay
The homestay option gives you the opportunity to live with a Belizean family, providing you with a rich cultural and personal experience of Belize. Belize is English speaking, so there is no language barrier. You will have a private bedroom but will share a bathroom with your Belizean family.
Guest House
The other option is to stay in a room in a guest house, which is a small, no-frills hotel. You will have a single-occupancy room with a private bathroom.
The program fee depends on whether you stay with a host family or in a guest house. The homestay is the more economical option. A homestay includes breakfast and dinner with your host family. Food is not included for those who opt to stay in a guest house.
HOST FAMILY
The program fee is $750 a week if you participate in a homestay with a Belizean family. This does not include airfare or medical insurance (required). You will have a private room, access to laundry, and will be provided breakfast and dinner each day.
Included in program fee:

Internship placement

Airport transfers in Belize

Orientation

Homestay with a Belizean family in a private room

Breakfast and dinner with your Belizean family

24/7 staff support

Not included in program fee:

$30 application fee

Airfare

Medical insurance (required)

Personal budget for meals (lunch), laundry, souvenirs, local transportation, etc.

Free day and evening-time activities
GUEST HOUSE
The program fee is $900 a week if you stay in a guest house. This does not include airfare, medical insurance (required), or meals.
Included in program fee:

Internship placement

Airport transfers in Belize

Orientation

Private room in a guest house

24/7 staff support

Not included in program fee:

$30 application fee

Airfare

Medical insurance (required)

Meals

Personal budget for food, laundry, souvenirs, local transportation, etc.

Free day and evening-time activities
A
$500
deposit is required once you have been placed in your internship. The deposit is non-refundable. All prices are in U.S. dollars.
Interest-free payment plans are available.
If you are interested in applying for an internship placement in Belize, please contact us and let us know your area of interest.
EXPLORE OUR OTHER PROGRAMS
SCHOLARSHIP AND FUNDING IDEAS
Want to study abroad but not sure if you can afford it? You are not alone! While studying abroad gives you an appreciation for the world outside of your home country, grows your character and confidence, and gives you great opportunities, many still worry about paying off student debt in the future. Thankfully, you can pursue a couple of options that may make that trip of a lifetime a little bit more affordable.

Many of our alumni have been successful raising money from friends, family, and community through crowdfunding. Tell your story, share your passion, and people may want to be a part of your adventure and growth!